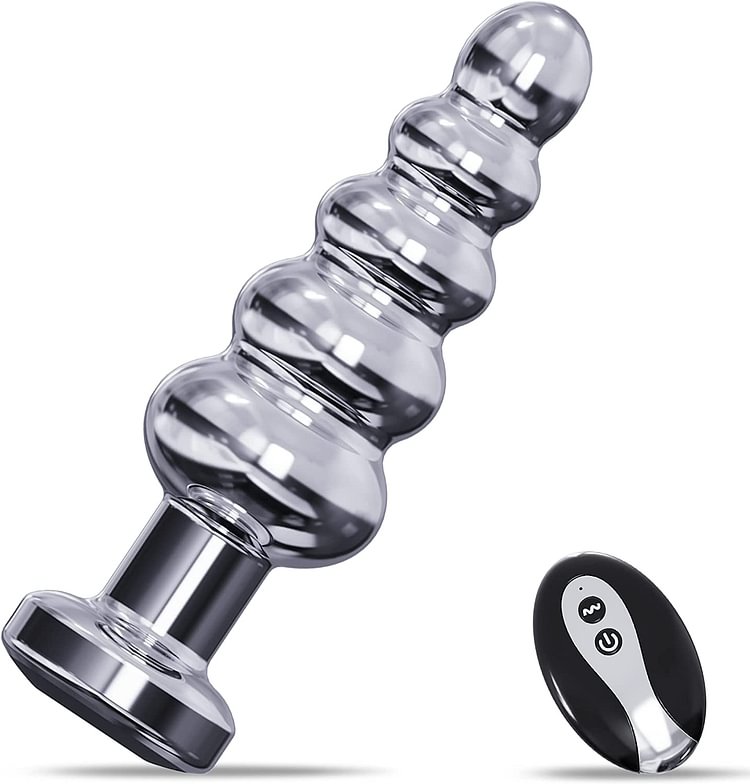 5 GRADUATED BEADS DESIGN: Five beads' dimeter gradually increases from 0.79in to 1.56in. The feeling of stimulation gradually increases as the analbead vibrator enters deeper. The vibrator's design is sleek and sexy. And it is suitable for beginners of anal training and those who pursue anal stimulation.
MULTIPLE VIBRATION MODES: This prostate stimulator has 10 powerful vibrations. It meets all your needs and allow you to more attentively enjoy the fun of the vibrating anal beads. You can adjust the mode that suits you best according to the depth of the anal plug's entry to get a comfortable orgasm experience.
SOLID METAL MATERIAL: The anal plug is made from aluminum alloy, is quite smooth and easy to insert. And this anal plug is daily waterproof and easy to clean. Especially, it gives you perfect touch feelings. At first the vibrator is cold, as the insertion time gets longer it will gradually adapt to your body temperature.
RECHARGEABLE & WIRELESS REMOTE CONTROL: With the USB Charger, this butt plug can be charged anytime and anywhere. 26.25ft wireless control distance, whether used alone or with a partner, this anal vibrator will bring you a surprise and exciting journey.Note: Only when Product Switch is on, you can use the remote control to control the product.
SECRECT PACKAGING: All Laphwing adult toys will be delivered in dedicated sealed discreet boxes without leaving any sensitive words. Please contact Laphwing if you have any problem with this sex toy.