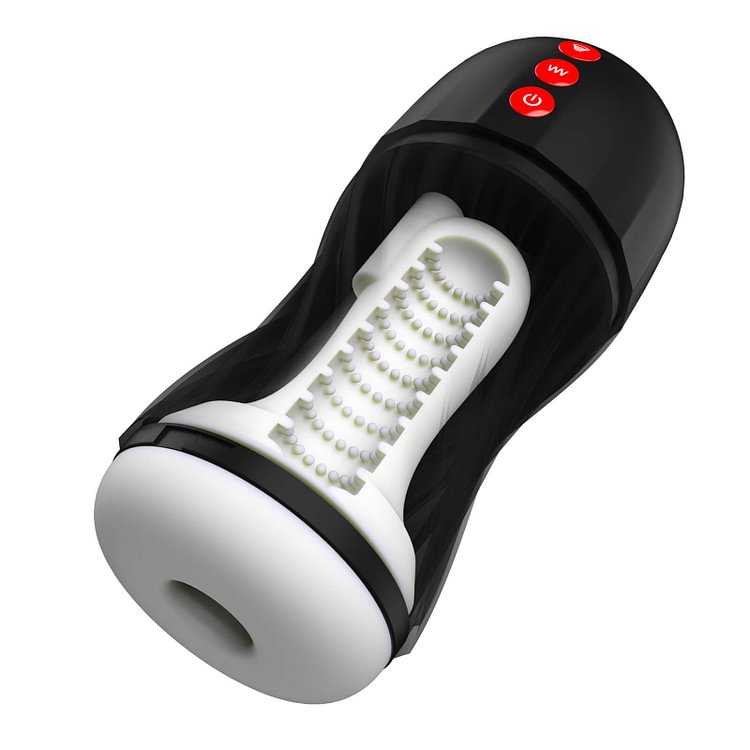 AUTOMATIC TWIST & SQUEEZ CASING brings you double sensations. The flex-soft elastomer ribbed outer casing twists and squeezes with each contraction of the vacuum suction pump and goes back to the released shape after the pump expands, giving you a better taste than oral sex or deep throat.
QUIET YET POWERFUL MOTORS. The contraction & expansion of the vacuum suction pump gently let your penis in and out. The inserted Bullet Vibrator licks and massages your glans from mild to wild to bring you an amazingly happy time.
SUPER-STRETCHY, SOFT & SKIN-SAFE TPE with PARTICLES provides an overwhelming lifelike blowjob and penis stimulation. This pocket pussy sleeve is well-crafted with odorless TPE, providing a good experience right from touching. The material is safe and of high quality. The PARTICLES inside make the friction feel more obvious, pushing you to the edge of orgasm time and time again.
DETACHABLE SLEEVE. The sleeve of Black Storm is removable. Just gently pull it out and flush, then dry. After each use, the sleeve should be washed in warm soap water and rinsed to dry. The cup part is not waterproof, so please keep it from soaking.
DISCREET PACKAGING & AFTER-SALE SERVICES make shopping easy. The masturbator comes in neutral packaging. Your privacy is our priority. All Lapwhing products are shipped confidentially with no product information on the outer pacakge. We provide effective and efficient customer service within 24 hours.