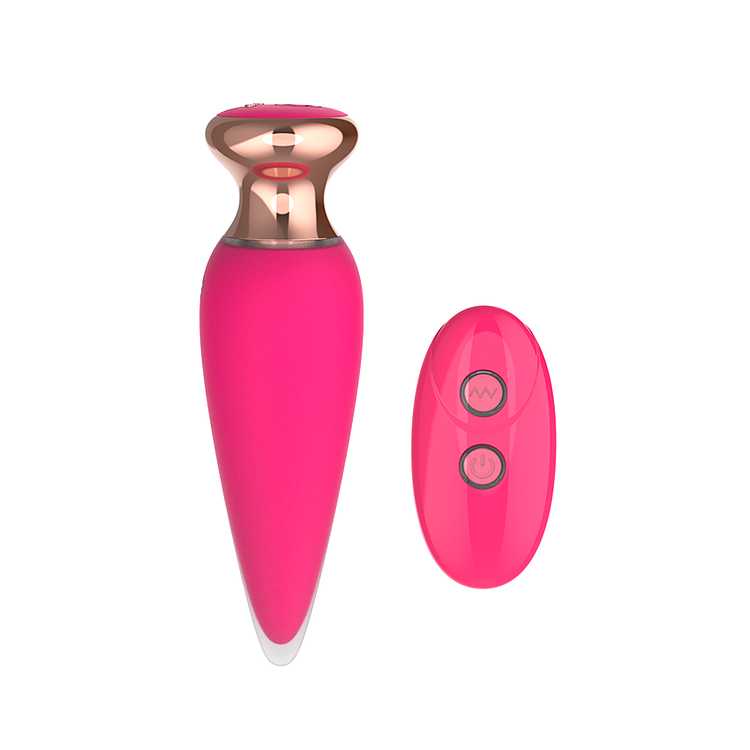 The 10 vibration modes range from gentle to wild to meet your different moods. 2 colors are available for you to choose from, the classic and durable Rose and the classic and durable Berry. The skin-friendly platinum silicone material feels like a real person, and the waterproof design makes Lapwhing I easy to clean and keep hygienic.
This is a very cost-effective adult sex toy, Lapwhing I as our high-end sex toy, by the double layer of liquid silicone wrapped to give you the most comfortable skin-friendly texture. The beautiful streamlined design is not only ergonomically designed, but with the classic durable berry color, it gives it the beauty of a high-end sex toy. 10 vibration modes and a 10 meter remote control allow you to unlock more ways to play and enjoy sex.
The powerful vibrating motor with 10 different vibrating frequencies makes Lapwhing I. First of all, it's a great bullet vibrator, which can stimulate your clitoris very well and bring you unimaginable pleasure experience. Secondly, we sacrificed some portability to make it more dimensional and make it a qualified vaginal stimulator. Finally, if you like anal stimulation, then its anal vibrator appearance design is undoubtedly the most worthy sex toy you should get.
We especially recommend it for those who like the versatile bullet vibrator. The powerful vibrating motor and the double-layer silicone wrapped design will allow you to unlock unforgettable clitoral orgasms. In addition, we also recommend it for those who like anal stimulation. The safe and reliable double layer of liquid silicone and the beautiful and elegant design make this adult sex toy very cost-effective.
SECRECT PACKAGING: All Laphwing adult toys will be delivered in dedicated sealed discreet boxes without leaving any sensitive words. Please contact Laphwing if you have any problem with this sex toy.