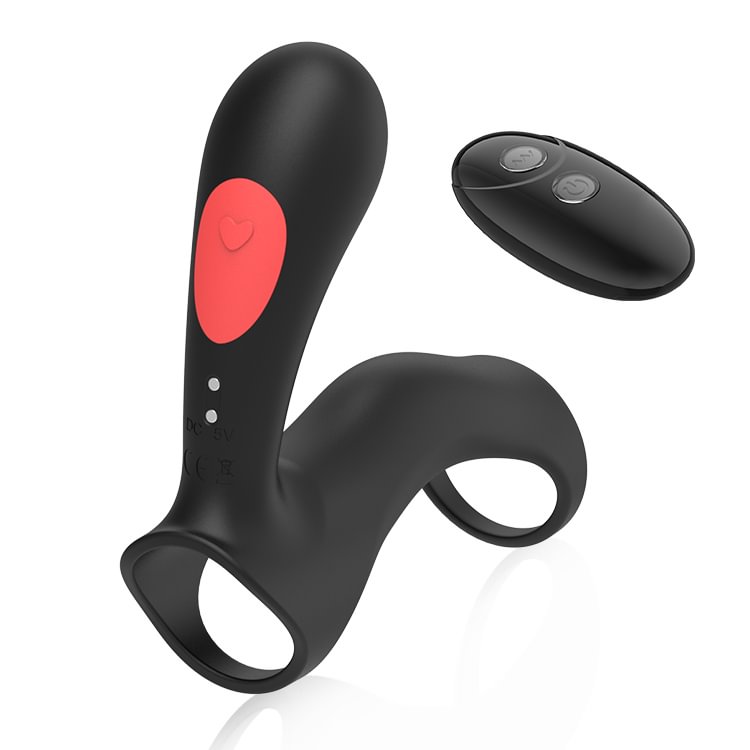 There is an adult sex toy on the market that stimulates both your G-spot and your clitoris. But they are usually used separately. If you prefer this type of toy, we recommend Laphwing Trill and Laphwing Loren. Lapwhing Stamen, which innovatively incorporates the butterfly vibrator into a couple's toy, makes a multi-stimulation adult toy into a toy that can be used by two people together.
An excellent sex toy can not only bring freshness to the couple, but can greatly enhance the sexual experience of both parties.Lapwhing Stamen is one such adult sex toy that we recommend couples to use together. It combines several features that can enhance the sexual experience for couples during sex, including a soft and comfortable locking ring, a safe and environmentally friendly penis sleeve, a vibrating device that stimulates the clitoris, and an innovative penis sleeve with G-spot stimulation function. Now have sex beyond your imagination!
After a passionate kiss, you keep probing down and kissing every part of her body till the forbidden place, where the licking of your tongue makes her sensitive and agitated and moist. At this point, gently attach the Lapwhing Stamen and slowly insert your giant into that moist vagina with gentle thrusts. When the sex has entered the climax, turn on the sex toy, driven by the powerful motor, strong vibrations constantly stimulate this G-spot, gradually speed up the thrusting frequency, let the vibrator stimulate the inner wall of the vagina in all directions, when her orgasm comes, put the clitoral vibrator close to her clitoris for a multi-stimulation ultimate sex experience.
Lapwhing Stamen is especially recommended for couples who like to try new things, and it will enhance your sexual experience with multiple stimuli. It allows the guy to show his virility and experience a tight vagina during penetration orgasm, and it also makes it easier for the girl to experience a G-spot orgasm, which you will love when you experience the squirt that comes with this adult sex toy. Have fun with your sex and orgasms.
SECRECT PACKAGING: All Laphwing adult toys will be delivered in dedicated sealed discreet boxes without leaving any sensitive words. Please contact Laphwing if you have any problem with this sex toy.