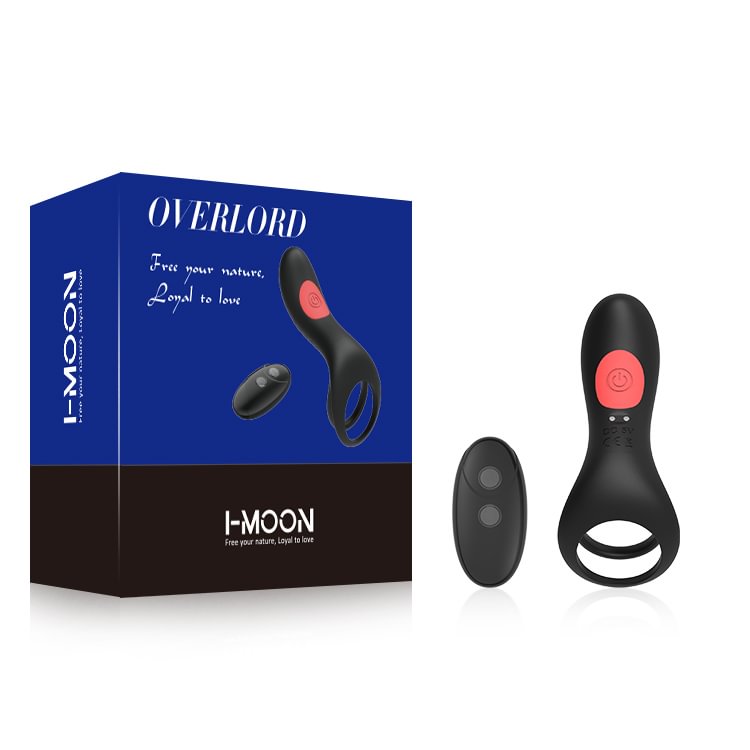 The original wave massage allows you to feel wave after wave of excitement, 7 kinds of vibration mode frequency, from gentle to wild, to meet your different moods. Laphwing Overlord is not only an excellent penis ring, but also a sex toy for couple that is especially suitable for foreplay. Skin-friendly platinum silicone material is like the touch of real people, double-layer silicone design makes Overlord very soft and comfortable, waterproof design makes this sex toy easy to clean and maintain hygiene.
A loving and precisely stimulating foreplay is the spice of a superb sex session. The Laphwing Overlord can be used as a foreplay toy on its own, with a powerful motor that gives her intense clitoral stimulation or nipple stimulation. As your love grows warm and wet, attach this sex toy to your Big bro and slowly insert it into that soft spot, pumping it up and down, when the overlord will also give your partner a full range of clitoral stimulation. The remote control design allows you to enjoy the horny moment without stopping.
Enjoy professional stimulation as if from a male porn star, Wave™ massage design allows you to experience a high quality clitoral stimulation like never before, and start a great sex. A variety of ways to play are waiting for you to try and unlock.
This is a great sex toy for couples to share, the Laphwing Overlord combines the great features of a cock ring and a clitoral stimulator, making it easy for it to help you have a better sexual experience. We especially recommend it for girls with clitoral orgasms. When you can't have an orgasm through penetration, you should try wave massage, by stimulating your clitoris wave after wave like a sea wave, you will soon reach your divine moment.
SECRECT PACKAGING: All Laphwing adult toys will be delivered in dedicated sealed discreet boxes without leaving any sensitive words. Please contact Laphwing if you have any problem with this sex toy.