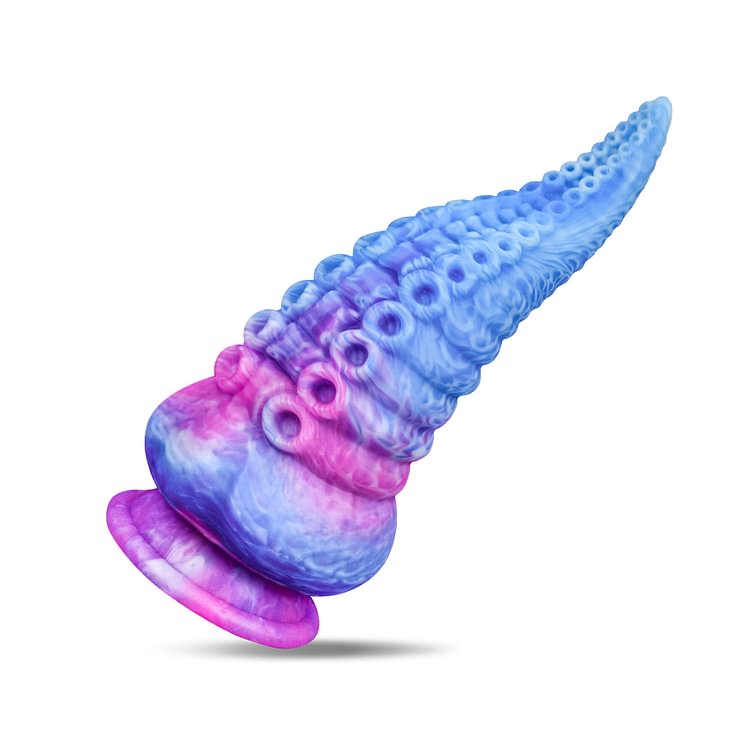 7.2 Inch MINI TENTACLE DILDOS are specially made for BEGINNERS, to meet the needs of people who are hesitant to try fantacy tentacle dildos. The curved shape and thick texture are especially suitable for DEEP THROAT TRAINING. Mini size is very suitable for BEGINNERS to become an anal-exploring enthusiasts.
THICK & FLEXIBLE SHAFT with full feeling makes an amazing analplug. The whole toy is very SOFT! Tentacle anal dildo toy weighs 9.76 Ounces and the maximum girth is 8.53 inches. Depressions and protrusions on the analplug like octopus antennae bring you a unique and super cool stimulation during the penetrating.
EXCLUSIVE COLOR MIXING TECHNIQUE makes color and material 100% mixed. Purely HAND-MIXED process makes color not leak nor be washed off. And the color mixing technique also makes every toy received different from others. COLORFUL TENTACLE DILDO makes this dildo more attractive and must-have.
100% PLATINUM CURE SILICONE makes this dildo soft and healthier without split nor cracks, safe and sanitary. We don`t need to worry about the dildos sting our skin or cause allergic reactions. The roundedness of the end and the overall softness of the toy makes it surprisingly comfortable.
DISCREET PACKAGING protects every customer`s privacy. Recommended using plenty of lube with this adult sextoy. And 100% WATERPROOF makes water no limit to explore sexual sensation anymore. If you have any concern about our adult sex toy, please do not hesitate to contact us.