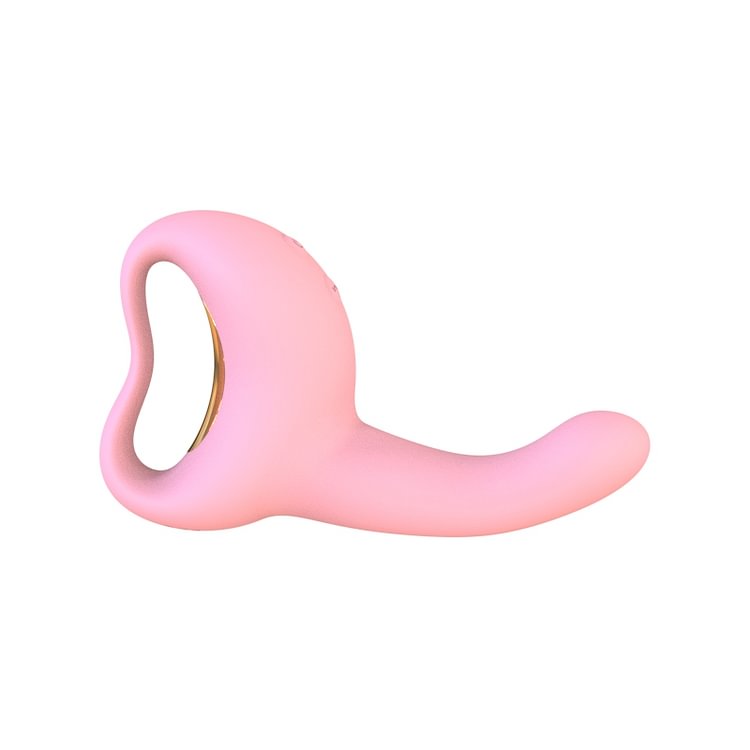 7 vibration modes, from gentle to wild, to meet your different moods, 3 colors for your choice, there are cute and playful pink, noble and elegant purple and classic and durable rose red, skin-friendly platinum silicone material as if real touch, waterproof design makes Laphwing Love Finger easy to clean and maintain hygiene.
First turn on this sex toy and choose the gentle mode to stimulate your clitoris until your vagina starts to become wet, then slowly insert the Love Finger into your vagina, adjust the angle to find the G-spot, make sure to insert it slowly, even if you are a big girl, the huge vibrator will fill your entire vagina, slowly adjust the vibration frequency to find the most comfortable stimulation mode and meet the arrival of orgasm.
The smallest dimension of the whole adult toy is 30mm, the overall shape is a cone, the deeper down the Laphwing Love Finger the larger the dimension, the huge grip inside is a powerful high speed motor, to meet the higher requirements of the big girl, to bring you unprecedented strong stimulation, as if an energetic 7 feet strong man.
Laphwing Love Finger is not only used alone, but we also recommend using it as a couple toy, because the ergonomic design and the strong vibrations from the high speed motor can make big girls feel both comfortable and pleasurable, and get into the mood immediately. We also recommend using it during oral sex, when you put your big bro in the big girl's mouth, let Love Finger insert into the big girl's vagina, the strong stimulation will not only keep the vagina wet, but the multiple stimulation will make you reach orgasm at the same time!
SECRECT PACKAGING: All Laphwing adult toys will be delivered in dedicated sealed discreet boxes without leaving any sensitive words. Please contact Laphwing if you have any problem with this sex toy.