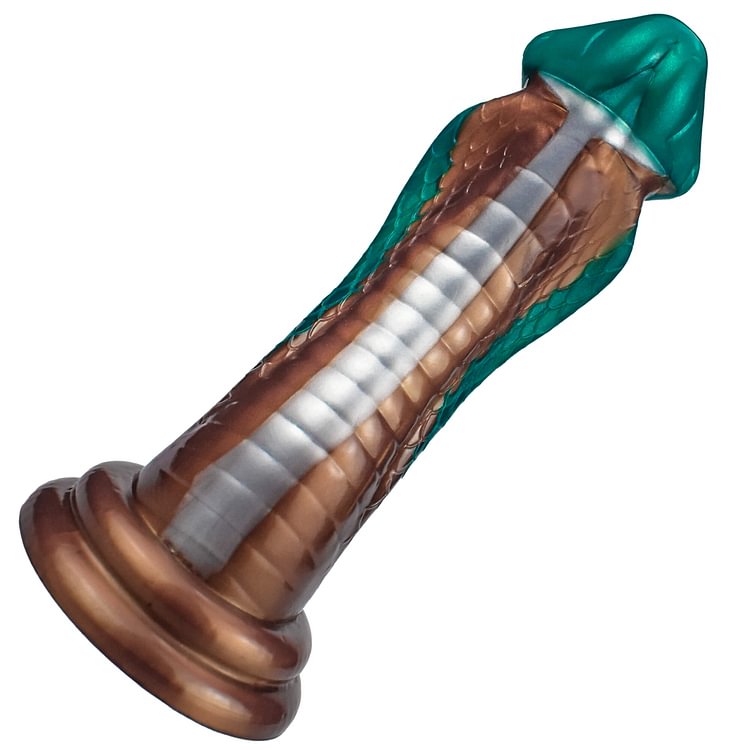 Unique Animal Desgin: Starting with snake-shape glans, enhanced ridges, serpenoid curve, bulges to rub the clitoris, vagina and g spot, the perfect design for each part will hit all your sweet parts. Don't hesitate! The simulated snake-shape allows you blush and make your heart beat faster, which make it far superior in appearance and stimulation to any other monster dildo.
8.5 inch Monster Dildo: This snake-shape dildo has the perfect size, 8.5 inch overall length, 7.6 inch insertion length, and 6.7 inch girth maximum of head. When this anal dildo enters, it's like a cobra starting to peer into your vagina, and the biggest part of its head pushes your vagina open with squamous backbone activate sensitive nerves, what a crazy experience!
Body-Safe Silicone: This monster dildo is made with ultra-soft silicone, you don't need to worry about dildos stinging our skin or causing allergic reactions. Pair it with lubricants and let Laphwing Cobra slide freely in your vagina to enjoy the carnival with soft but hard shocks!
Strong Suction Cup: The sturdy suction cup base lets you enjoy hands-free play and stick to any smooth, non-porous surface. You can also use the anal dildo in the bathroom, it has adequate water resistance. This dildo is so powerful which allows you to freely change your position to get breath-taking stimulation.
Alt