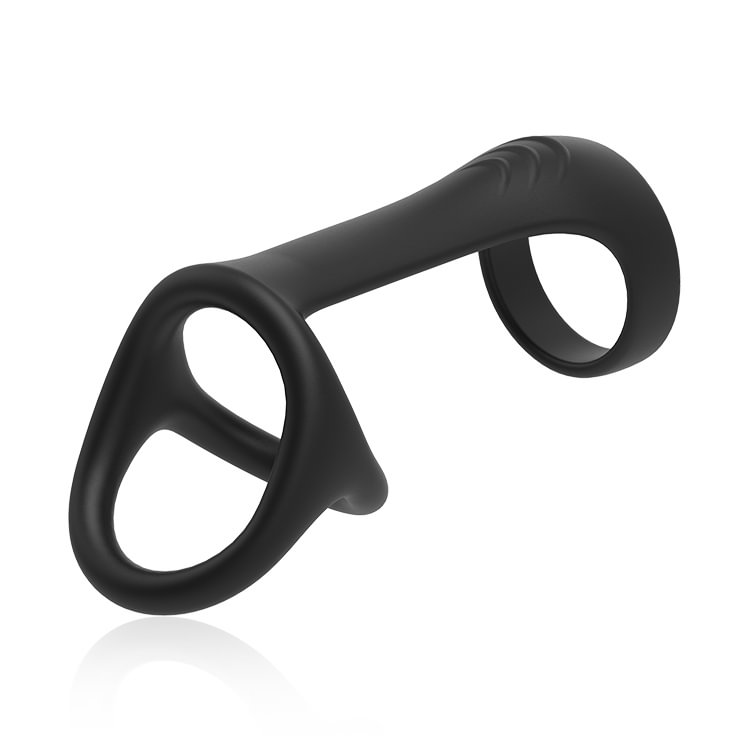 The three-ring design locks in the sperm and allows you to enjoy penetration for longer. On the one hand, a great sexual experience is not as longer as better, and the best state is when both partners reach orgasm at the same time. If your partner is often unable to enjoy orgasm because of your previous ejaculation, then Laphwing Pallas Plus can help you to extend the time so that you can come simultaneously with your partner; on the other hand, the three folds of the protruding glans penis locking ring can effectively stimulate the G-spot, allowing your partner to reach the G-spot orgasm more quickly.
The skin-friendly platinum silicone material feels like a real person, and as a great locking ring, we took into account the fact that everyone's giants are not the same size. Therefore, we combined material science to make Laphwing Pallas Plus very stretching, while the soft geology makes it very comfortable to wear, and the waterproof design makes this sex toy easy to clean and keep hygienic.
When you have moved from gentle foreplay to your soft, comfortable bed, the intensity of your love makes you kiss each other's bodies uncontrollably as you pump up and down, exploring her intimate area with impunity, and just then it seems you are about to erupt. The first thing you can do is pull out briefly, put on the Pallas Plus and thrust in again, feeling the gentle yet powerful contractions, by now you are slightly sweating, and she seems to feel the stimulation from that sacred area, her breathing becomes rapid, squeezing your big bro. just then...
The high quality platinum silicone is a safe guarantee of entry, and advances in material science allow us to make extremely stretchy and soft sperm locking rings like Laphwing Pallas Plus, which, combined with the ergonomic design, make this sex toy a booster for your better sex.
SECRECT PACKAGING: All Laphwing adult toys will be delivered in dedicated sealed discreet boxes without leaving any sensitive words. Please contact Laphwing if you have any problem with this sex toy.