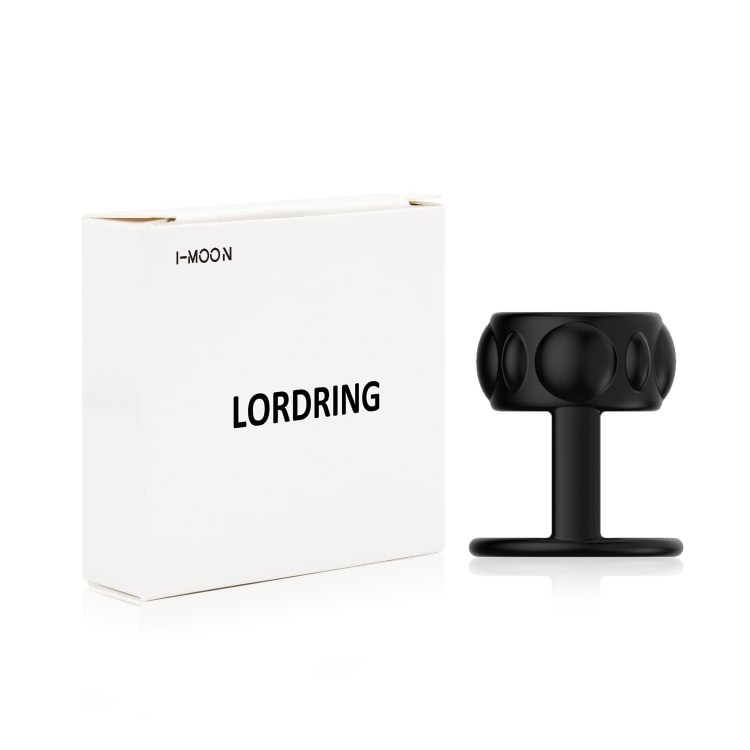 Have you had enough of the traditional penis sleeve, they are difficult to wear, strangle your huge thing so that he can not breathe, difficult to clean and bad experience, Lapwhing Lordeing is a good solution to this problem, first of all, it is super strong stretching force so that your big brother can wear comfortably, second, skin-friendly advanced silicone not only to ensure the safety of the penetration, but also to bring a more comfortable wearing experience. Lordeing has 8 bumps distributed at intervals to give your partner more intense stimulation and give you a naughty sex.
The sex is nearing its climax and you keep kissing each other as you keep thrusting and gently thrusting against that soft, intimate place. With a strong contraction, she comes. You, on the other hand, still can't get enough. This time, take out the Lapwhing Lordeing, pull him apart and put him at the root of your penis,, then, put the Lordeing under your glans, let's go back to that intimate place again, insert slowly, let the protruding part bring more intense stimulation to your partner, it is a reward, gradually speed up the frequency of thrusting, it will lead you to the paradise of sex together. This time, she squirt, and you, too, are satisfied.
We recommend using it in the middle of penetration, the stimulation needs to be intensified step by step to achieve better sex.
Lapwhing Lordeing is an excellent sperm locking ring and an innovative penis sleeve. The waterproof design allows you to wash easily and maintain hygiene. The platinum silicone and super stretch ensure comfortable wear, while the distribution arrangement of the protrusions of different sizes will give you a full range of three-dimensional stimulation.
SECRECT PACKAGING: All Laphwing adult toys will be delivered in dedicated sealed discreet boxes without leaving any sensitive words. Please contact Laphwing if you have any problem with this sex toy.