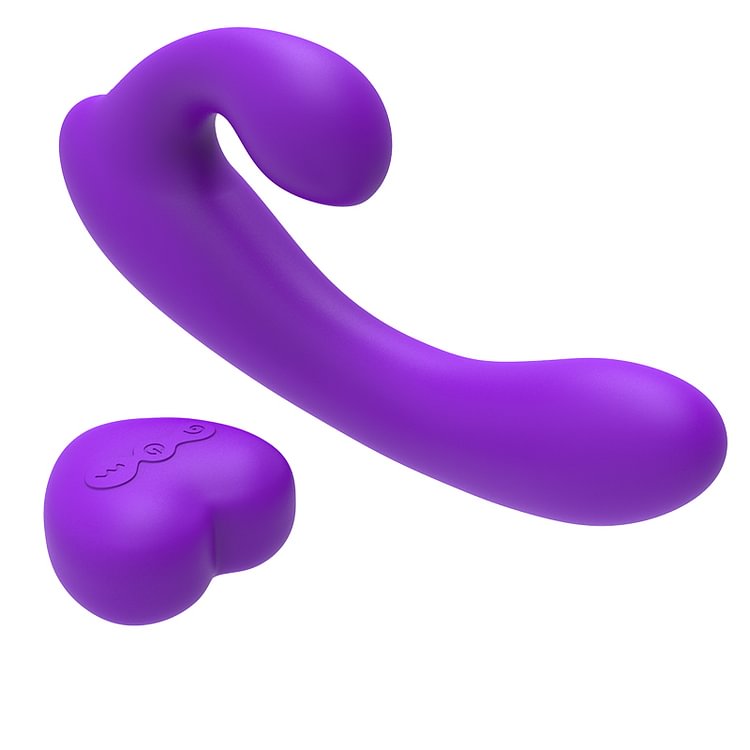 Combining vibration and rotation to achieve 9+7 vibration modes, when the strap on vibrator is still stuck in single vibration mode, we innovatively added rotation mode, which will provide more stimulation for the G-spot. You can choose from 3 colors, an elegant and unique dark green, a noble and elegant purple and a classic and durable rose. The skin-friendly platinum silicone material feels like a real person, and the waterproof design makes the Laphwing Cling easy to clean and hygienic.
The ability to bend at large angles at will is what a great dong should have, which allows both Lesbian parties to find the most comfortable angle and point of stimulation. Moreover, the ergonomic design of the Laphwing Cling allows it to fit snugly in the vagina without the need for a strap-on holster, allowing you to enjoy skin-friendly pleasure and multiple vibration modes to enhance your sexual experience.
Sex is Sex. An excellent vibrating dong is the right choice for lesbian sex. Laphwing Cling's humanized design adds to your love. The dual vibration motors are controlled separately, and the multiple vibration frequencies allow you to enjoy the most perfect stimulation. Even if your partner has the world's most difficult-to-find G-spot, Cling's unique rotation mode allows the g-spot to be easily found and stimulated. Enjoy kissing each other, touching each other, and experiencing a high-quality sexual journey.
We recommend choosing either Laphwing Cling or Laphwing Wave, depending on the position of the attacker's G-spot, the former being shorter and thicker for attackers with G-spots closer to the outside, and the latter being longer and more suitable for attackers with G-spots closer to the inside. Both are ergonomically designed to fit your intimate parts well and give lesbian couple a better sexual experience.
SECRECT PACKAGING: All Laphwing adult toys will be delivered in dedicated sealed discreet boxes without leaving any sensitive words. Please contact Laphwing if you have any problem with this sex toy.