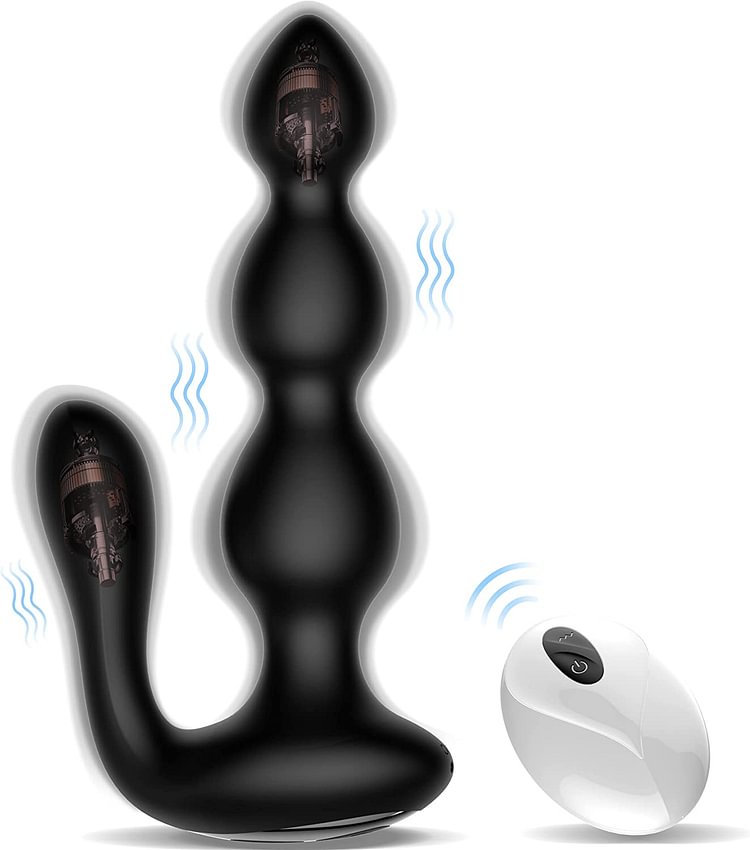 A SPECIALLY-MADE STREET PRANK TOY: makes it an amazing wearable vibrator for not just women but also men. It will definitely burst into a lot of surprises & "embarrassment" in the public after the REMOTE was turned on by your lover.
UNIQUE SHAPE WITH 2 POWERFUL MOTORS: provides unprecedented prostate & perineum massage for men and G-spot & clitoris stimulation for Women. The part between the first & second beads and little tail are bendable for different angles to satisfy customers' needs.
9 VIBRATIONS: bring more choice and fun to happy time & define a better anal beads. 9 vibrations mean 9 different surprises with "embarrassing" expressions.
PREMIUM SILICONE: make this anal beads touch like silk across cheeks, body-safe and without irritation. 7.1 inches make a PERFECT SIZE for most people.
SECRECT PACKAGING: All Laphwing adult toys will be delivered in dedicated sealed discreet boxes without leaving any sensitive words. Please contact Laphwing if you have any problem with this sex toy.