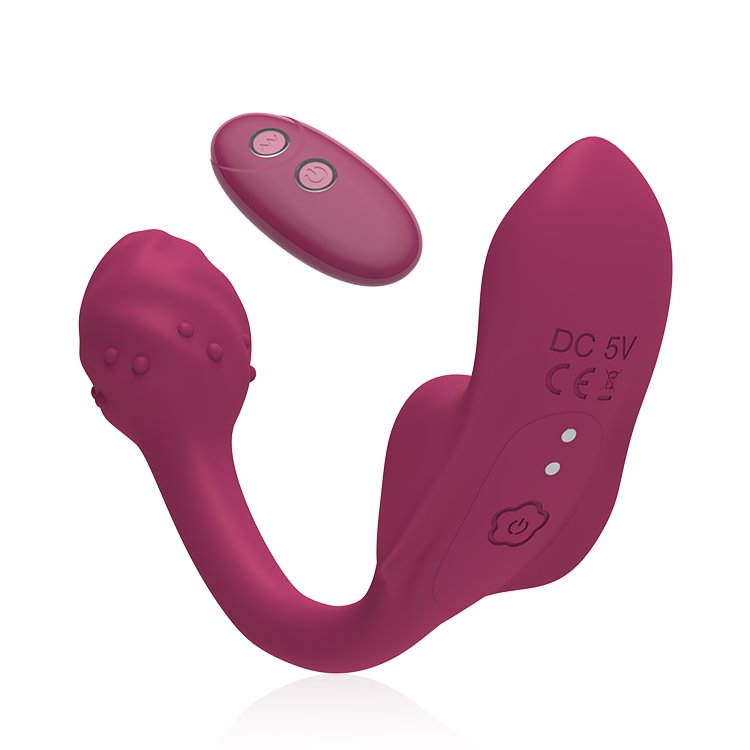 The wearable Panty Vibrator with 7 vibration modes per part, from gentle to wild, stimulates multiple parts of you at the same time. The skin-friendly platinum silicone material is safe and reliable and feels like a real person, and the waterproof design makes the Laphwing Dora easy to clean and hygienic.
Compared to the Laphwing Civi, this is also a sex toy suitable for oral sex, Dora is more focused on anal stimulation while Civi is more focused on G-spot stimulation. Like a bud design into the anus is not easy to fall off and can effectively tighten your anus, giving you a tight stimulation.
The three areas of anal, G-spot and clitoral stimulation at the same time, giving you the ultimate experience. The remote control design is a must for a good wearable vibrator. IPX7 waterproof design is fearless of your squirt squirting out the love fluid.
This adult toy is suitable for basically all women and we recommend it more for couples to use during oral sex, Laphwing Dora will keep your vagina moist. We also recommend it for girls who like anal stimulation and also with other sex toys for better sexual experience.
SECRECT PACKAGING: All Laphwing adult toys will be delivered in dedicated sealed discreet boxes without leaving any sensitive words. Please contact Laphwing if you have any problem with this sex toy.