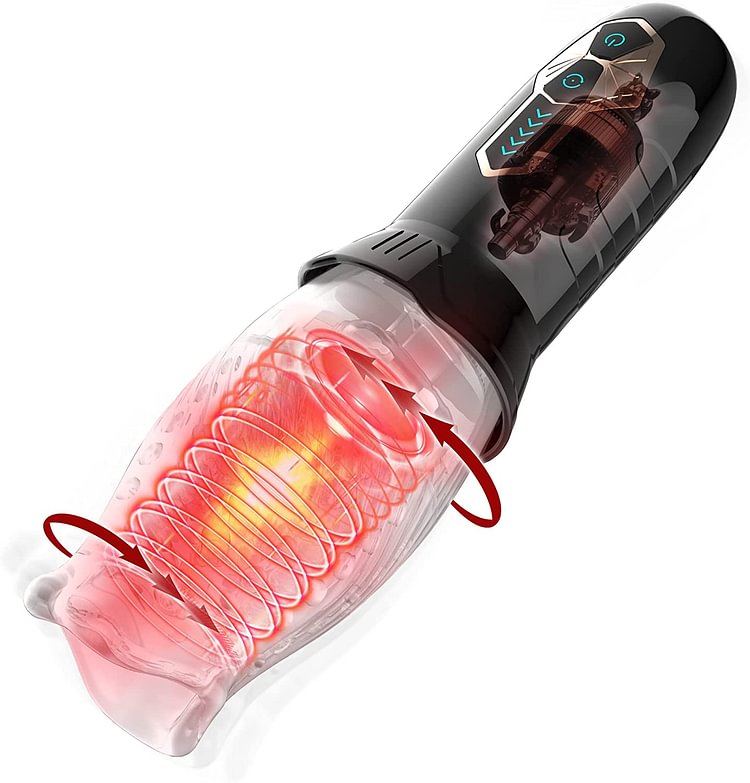 5 ROTATION SPEEDS & 10 VIBRATION MODES: With inner quality motor, the strong electrical vibration makes your part almost insane and the rotation drives you to the absolute climax. The portable and handheld design makes it easy to adjust the modes. Please yourself by very simple operation for double stimulation.
INTELLIGENT BIDIRECTIONAL ROTATION: Rotating clockwise and counter clockwise, convenientlly use with strong multi-frequency rotation mode. The masturbator cup looks like the mouth of a woman who could fully swallow your tail and performs oral sex like it is sucked into a tornado!
SUPER-STRETCHY & SOFT TEXTURED: The friction drives you crazy with the internal 3D particles and projection. Made of premium material which is suitable for different widths. It lies very well in your hand and is not too heavy, enjoying it with vibration or using the sleeve individually.
DETACHABLE & EASY TO CLEAN: The men's personal set is removable which is a must for easy cleaning. After the "fun", you can remove the sleeve object by simply pulling it out and cleaning it thoroughly. This cup is not waterproof and please keep this part from soaking.
DISCREET PACKAGING & AFTER-SALE SERVICES: The masturbator comes in neutral packaging. We value the privacy of our clients, all Lapwhing products are shipped expressly and confidentially without any trace of suspicious words. We provide effective and efficient customer service within 24 hours.