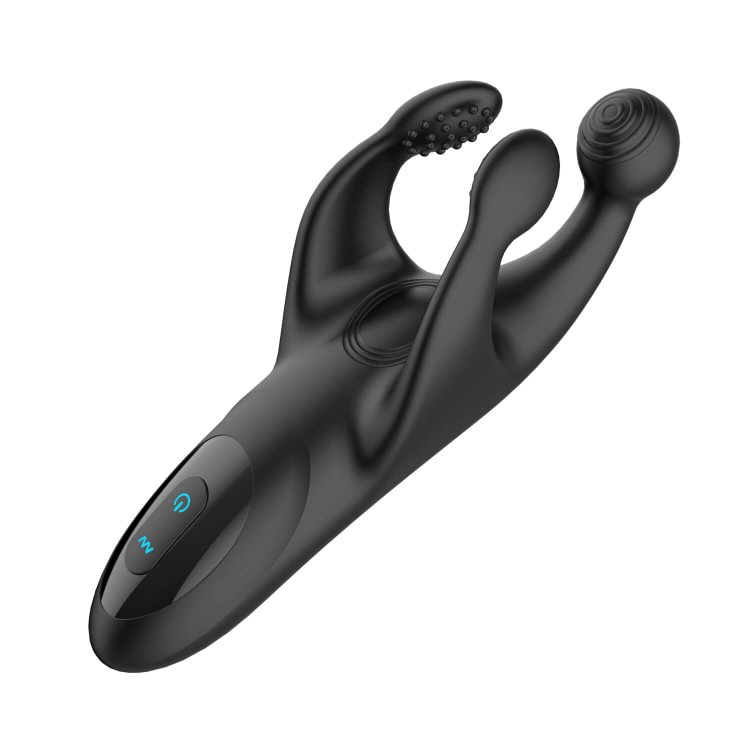 【WANNA TRY SOMETHING NEW? THIS IS FOR YOU】Have you ever complained that women get all the interesting toys and men don't have enough of anything? Well, now Benedetta ia here with the unique three-end massager. With flappings and vibrations, it can bring you a totally new experience of masturbation. Definitely recommended for anyone looking to spice things up in the bedroom for yourself!
【10 FLAPPING & 10 VIBRATION MODES】Benny is equiped with 10 different flapping & vibrations modes. Do it as gentle and sensual as you like or full power for a quick shot! If you're still not satisfied with that, just turn on the enhanced vibrations for the ultimate masturbation experience.
【ONE SIZE FITS ALL】 Benedetta is made of flexible and soft silicone, so size won't be a problem even if you're not a well endowed guy, and it's also light and easy to hold.
【EASY TO CLEAN & MAGNETIC CHARGING】Nice things like Benedetta do cost money, so you don't want it to become too unsanitary to use. For Benny, cleaning is easy. Apply some soap and water, then it takes no time at all. Plus, magnetic charging allows no tricky plugs, making charging easier.
【NO NEED FOR LUBE, JUST GO!】Easy come, easy go! Are you tired of "planning" to play with a toy? Then this massager suits you well -- you don't even have to toss the lube, just grab it and go! For delivery, Benedetta will arrive in a nicely anonymous package, well, so much for the nosey neighbors.