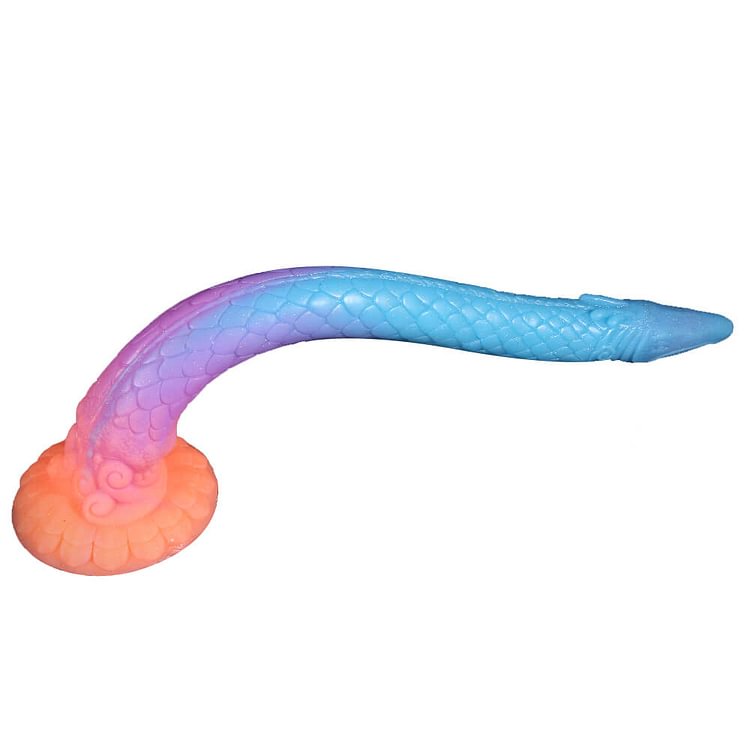 Shaped like a beautiful dragon, Tengon is smooth on one side and has small suckers on the other side. As the slinky monster slides into the deep, its dragon scales will also give you a satisfying massage on the inside. This anal toy is 18.5-inch long -- imagine how deep you can explore and how breathtaking your orgasm, or orgasms will be.

Tengon is soft, but not floppy. It is anal friendly without any sharp edge that might hurt your body; totally odorless; 100% waterproof, so a little fun in the bathtub is totally fine. Besides, after usage, you can clean Tengon simply with soap water, and it's easy to use with your partner as well!
Tengon has a strong suction cup. Just stick it to any flat surface and get ready for an incredible sex! Stick it to a chair, wall, or floor and insert it into your anus looking for a dual anal stimulation! With the cone design on the surface, the toy provides more ease for insertion. Lubricant usage highly recommended.
All of our toys use neutral packing to guarantee your privacy, and we promise you a good shopping experience. So feel free to contact us! We are always ready to help.